Mybudget
Part 1 Healthy Cheap Eats: Buddha Bowl
By MyBudget Editor
Feb 12 2019
MyBudget $20 for 2 Cheap Eats: Healthy Buddha Bowl Recipe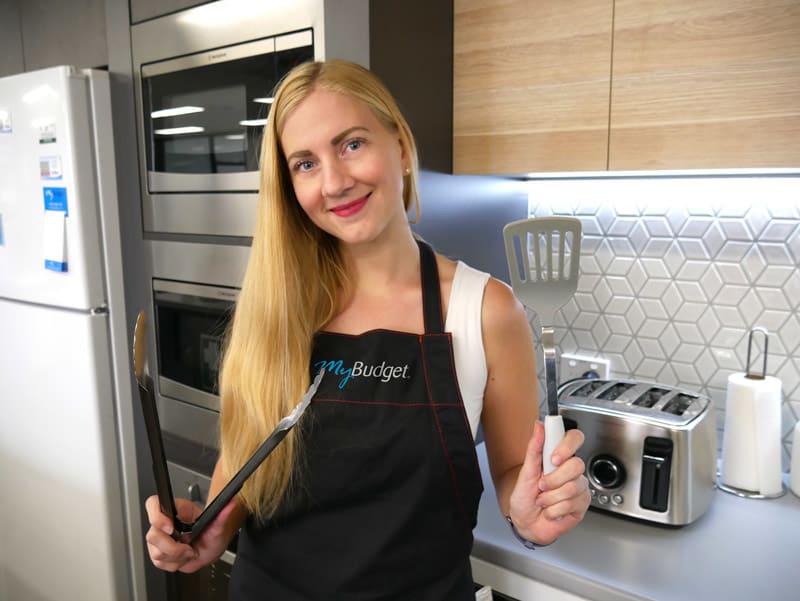 Here's a delicious and healthy budget-friendly recipe incorporating already-cooked hot roast chicken from the deli. We love this refreshing buddha bowl because it costs about $20 for two people with plenty of chicken leftover for another couple of meals, so it's great value for money!
Ingredients:
Chickpeas (1x can, 400g)
Birds Eye SteamFresh Plus Frozen Quinoa with Brown Rice & Cherry Tomatoes Onion Capsicum Peas Wild Rice Orzo Pasta (1x bag, 400g)
Hass Avocado (1x)
Chopped Kale (1x bag, 140g)
Sweet Potato (1x approx 350g)
Hot roast chicken (1x)
Recipe guide:
Marinate chickpeas and sweet potato (diced into long fingers) with some olive oil, salt, pepper, garlic and paprika (optional, you can try other spices!). Bake in the oven until lightly crispy.
Toss kale into a pan with some water a pinch of garlic, cook until just soft.
Cook the quinoa according to instructions.
Cut avocado and roast chicken into slices.
Arrange all ingredients equally over two bowls and add optional garnishing like alfalfa sprouts or parsley if you wish.
Enjoy!
We're here to help
Our clients say that we are 'life changing.' This could be your story too.
Let's Talk