Mybudget
Part 3 Healthy Cheap Eats: Chicken Tandoori
By MyBudget Editor
Feb 19 2019
MyBudget $20 for 2 Cheap Eats: Healthy Chicken Tandoori Recipe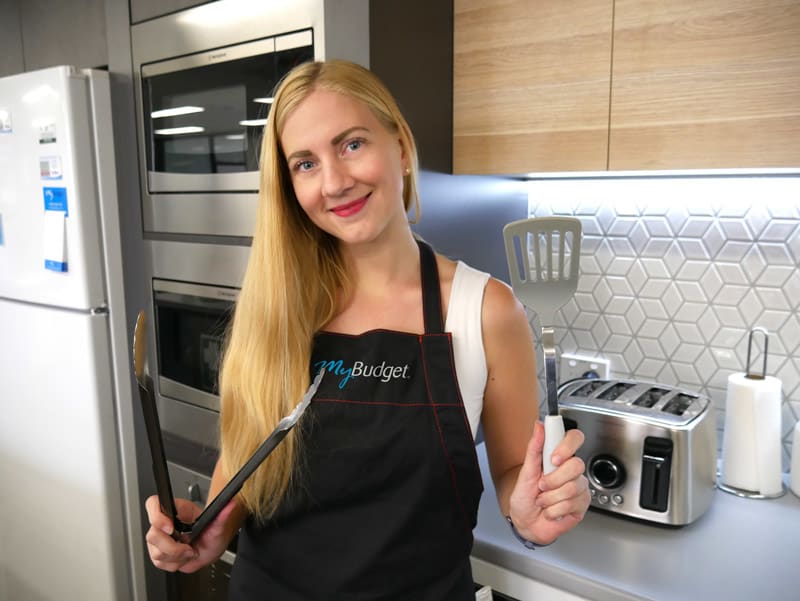 If you're ready for a flavour bomb, this is it! A mixture of sweet and smoky spices on succulent chicken blends beautifully with the tangy flavours of yoghurt and lime. You can use any cut of chicken such as wings or breast, but thighs are a bit more budget-friendly without sacrificing on the amount of meat you get. We love this recipe at MyBudget because it costs around $15-$20 for two people and is so easy to make! It's much cheaper (and more satisfying making your own!) than buying takeout from a restaurant.
Ingredients:
Chicken thigh fillets (1kg)
Greek yoghurt (3/4 cup)
Tandoori paste (150-200g)
Lime (1x)
Basmati rice (3/4 cup)
Recipe guide:
Tenderise chicken pieces slightly to ensure an even thickness.
Place the chicken, yoghurt, and tandoori paste in a ziplock bag and mix them all up really well. Let it sit for a few hours or overnight in the fridge to marinate.
Once marinated well, bake the chicken in a pre-heated oven on medium heat. Cover with aluminium foil for the first 20 minutes to let the chicken cook without drying out too much. Then remove the foil and continue to let the chicken bake and turn crispy on the edges.
Cook the basmati rice according to instructions.
Serve up with a slice of lime and enjoy!
Optional: You can also add sides of sauces such as yoghurt & mint sauce, and use naan bread instead of rice.

We're here to help
Our clients say that we are 'life changing.' This could be your story too.
Let's Talk