By MyBudget Editor
Feb 28 2019
MyBudget $20 for 4 Cheap Eats: Healthy Grilled Chicken Burger recipe
Looking for a cheap eat the whole family will love? Versatile and delicious, it's hard to say no to a freshly grilled chicken burger! Great on any budget and one of our firm favourites at MyBudget. We've also thrown in a few suggestions below to make this meal even healthier!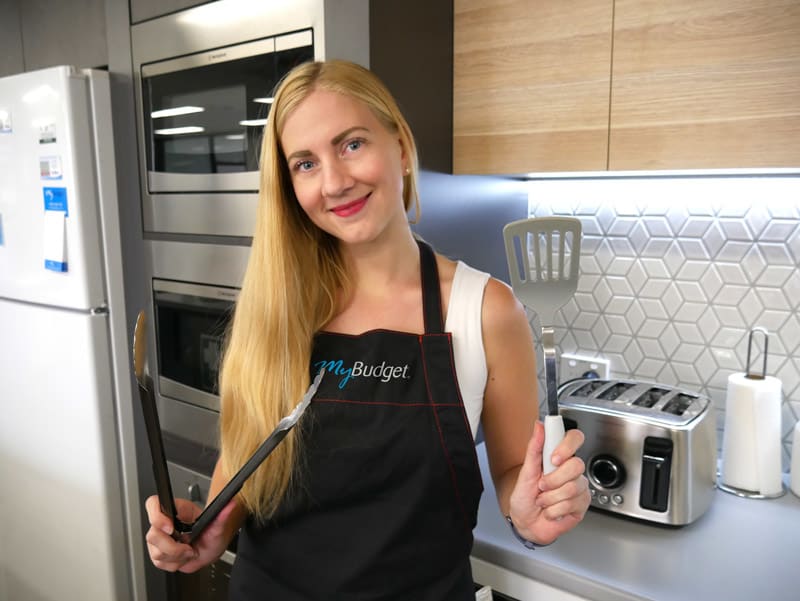 Ingredients:
Seasoning
Flour (⅓ cup). This could be made optional if you want to minimise the calories, or try alternatives like dukkah, almond flour or chickpea flour which have more nutrients.
Paprika (¾ tsp)
Thyme (1 tsp)
Garlic powder (½ tsp)
Onion powder (½ tsp)
Salt & pepper
Optional, if you like spicy food add: Chilli powder (1 tsp)
Burgers
Chicken breasts (2x, filleted horizontally into 4x thin pieces)
Bacon (4x rashers)
Brown onion (1x, sliced)
Avocado (1x)
Lettuce
Tomatoes (2x)
Olive oil
Burger rolls (4x, cut in half horizontally)
Try these healthy alternative swaps instead of burger buns:
Lettuce wraps, portobello mushroom 'buns', or, grilled slices of sweet potato, zucchini, or eggplant!
Recipe guide:
Mix seasoning on a plate or flat dish and coat the chicken fillets evenly, shake off any excess seasoning and then place the coated chicken in the fridge.
Heat a small amount of olive oil in a pan and cook the bacon and onions together. Set aside the bacon when it is slightly crispy.
In the same pan, add a little bit more oil and set to high heat. Once pan is really hot, add the chicken fillets and sear each side until sealed, this will take about 5 minutes.
Cover the pan and set to low. Let each side cook for another 5-10 minutes (depending on how thick the fillets are) until the chicken is cooked through and golden brown. Chicken should be juicy and not dried out!
Time to serve!
Optional: Toast the burger buns in the oven until warm and still soft.
Use avocado as a butter replacement on the burger buns, and garnish with bacon, lettuce, tomato and onions.
Optional: Add sauce of your choice such as mayo, chilli sauce or BBQ sauce. But remember, if you're trying to be healthy, sauces are pretty high in calories!
Enjoy!
We're here to help
Our clients say that we are 'life changing.' This could be your story too.
Let's Talk