By MyBudget Editor
Feb 22 2019
MyBudget $20 for 4 Cheap Eats: Healthy Stuffed Capsicums recipe
Today we're sharing a recipe sent to us by Belinda Curtis -- thank you, Belinda! This meal is so delicious that the little ones in your family won't realise that the ingredients are just vegetables!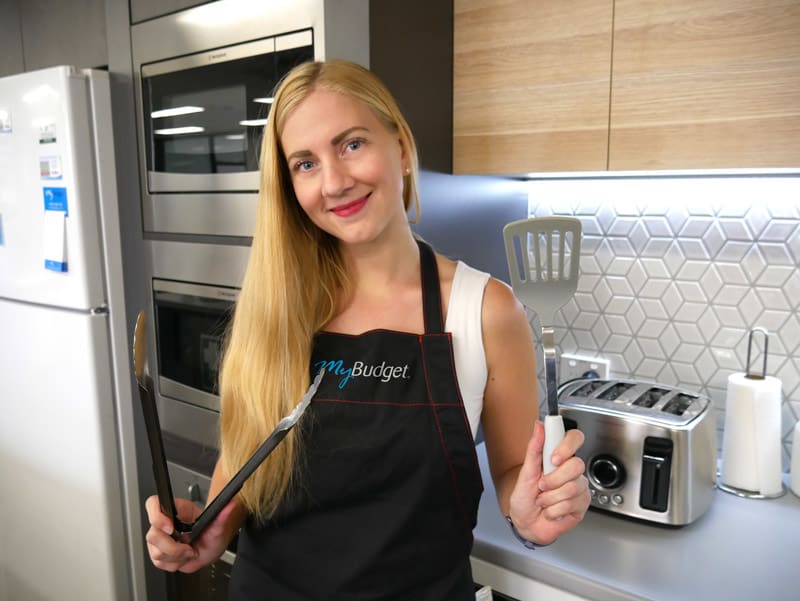 Suitable for vegetarians and vegans, this recipe is a hit at MyBudget because it takes simple staple ingredients that most of us would already have in the fridge and pantry so it's easy on the budget. We estimated the ingredients list to cost around $20 for 4 people, with some leftover veggies to use for another meal.
Ingredients:
Onion (1x large, chopped)
Long grain rice (2x cups) - or brown rice for a healthier, more filling high-fibre and vitamin-rich option!
Zucchini (1x large, chopped)
Field mushrooms (4x chopped)
Tomatoes (2x chopped)
Red capsicum (4-6x halved, seeds removed)
Parsley (Handful, chopped)
Veg stock cubes (2x)
Hot water
Olive oil
Recipe Guide:
Fill kettle and boil water for later.
Heat oil in a wide-based frying pan on medium heat. Sauté onions until soft (do not brown).
Add rice and stir until rice is coated with oil and turns glassy.
Turn up heat, add zucchini and mushroom, stir for about two minutes, then add stock and begin to add hot water one cup at a time.
The rice will take about 4-6 cups of water and is cooked when rice is tender but still with a little bite.
Stir in the tomatoes and chopped parsley. Remove from heat and allow to cool slightly before filling capsicums.
Preheat oven to 180°C. Place stuffed capsicums in baking dish and cook for about 25-30 mins or until lightly brown and tender.
Serve warm with a salad and drizzle of olive oil. For non-vegans, add crumbled feta or goat's cheese.
Note: Don't overcook rice in pan. You want the rice filling to still be wet when you fill the capsicums.
Enjoy!

We're here to help
Our clients say that we are 'life changing.' This could be your story too.
Let's Talk