Mybudget
Frugal flyer road test: AirAsia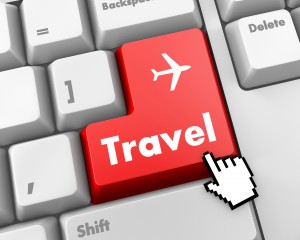 Welcome to MyBudget's "frugal flyer program!" Over the coming months, we're going to road test a series of budget airlines and see how they compare. This week we're starting with Malaysian low-cost carrier AirAsia, named the world's best budget airline by a number of sources in 2012. Our AirAsia road test is kindly provided by Lori from South Australia. She flew from Adelaide to Phuket via Kuala Lumpur in May 2014 with her husband and three-and-a-half-year old daughter.
With low-cost airlines, the ticket price is just the beginning. Did you buy any add-ons?
We bought one entertainment package between the three of us. It was a Samsung tablet with games, movies and TV programs ready loaded. It was convenient to pass around between us, but I would recommend bringing your own earphones because the ones provided kept falling out of our ears! On the way to Phuket, we brought carry-on luggage only and on the return we paid for 20 kilos of baggage allowance—just in case. We also paid for three flatbed upgrades for the overnight flight home from KL to Adelaide.
How was the in-flight food?
We were a bit naughty on the way over and brought our own food and snacks onto the flight. I only realised once we were on the plane that it's not allowed, but no one told us off as we ate our home made sandwiches. On the return flight we had a focaccia-type chicken sandwich and a satay beef and rice, and both were tasty. Turns out the in-flight prices are very reasonable. They accepted any currency, but all change was in Malaysian Ringgit.
How was the seat?
A comfortable seat, though nothing fancy and not much in the way of leg room. The staff were very helpful and offered for us to move to a window seat (for the benefit of the child travelling with us). We ended up with two rows of three seats and I was grateful as I imagine it would have been cramped if the plane had been full.
How was the stopover in Kuala Lumpur?
The stopover in KL was awful because the airport in use at that time by the budget airlines was like a bus depot that hadn't been maintained since the 80s! Actually, it was more like a cattle yard. However, on the return stopover we stopped at the new KLIA2 airport (literally just opened) built for the new budget airlines. It was a remarkable improvement.
AirAsia offers an upgrade lottery on some routes. How does it work?
The return trip from KL to Adelaide was overnight and we were dreading the prospect of sitting upright all night with an overtired child, so we paid for the "Optiontown Upgrade Travel Option" [which comes with a flat bed, hot meal, 25kg baggage allowance, priority check-in and boarding, and early baggage claim]. You pay for the upgrade in advance through the Optiontown website and in our case it cost about $230 per person, which was refundable if we missed out. While it's comparatively inexpensive compared with buying a business class fare, it does add some stress because you don't know if you've got the upgrade until you get to the boarding gate! So, we paid in advance for baggage just in case the upgrade was not successful. It turns out that we did get the upgrade, but there was no refund for our baggage pre-payment. I think the secret to our upgrade success is that we were one of the first groups to check in.
What was your overall impression?
Staff were friendly and helpful without being interfering. Facilities were adequate and the new KLIA2 airport will be a great place to wait for connecting flights in the future. It was a cost effective means of travelling from A to B!
Have you recently travelled internationally with a low-cost airline? We'd love to hear from you. Please email us at moneytalks@mybudget.com.au.
We're here to help
Our clients say that we are 'life changing.' This could be your story too.
Let's Talk