By MyBudget Editor
Feb 25 2019
Guide to Unwind: Hand-picked Aussie Weekend Escapes
South Australia
For the nature adventurer: Cage dive with great white sharks in Eyre Peninsula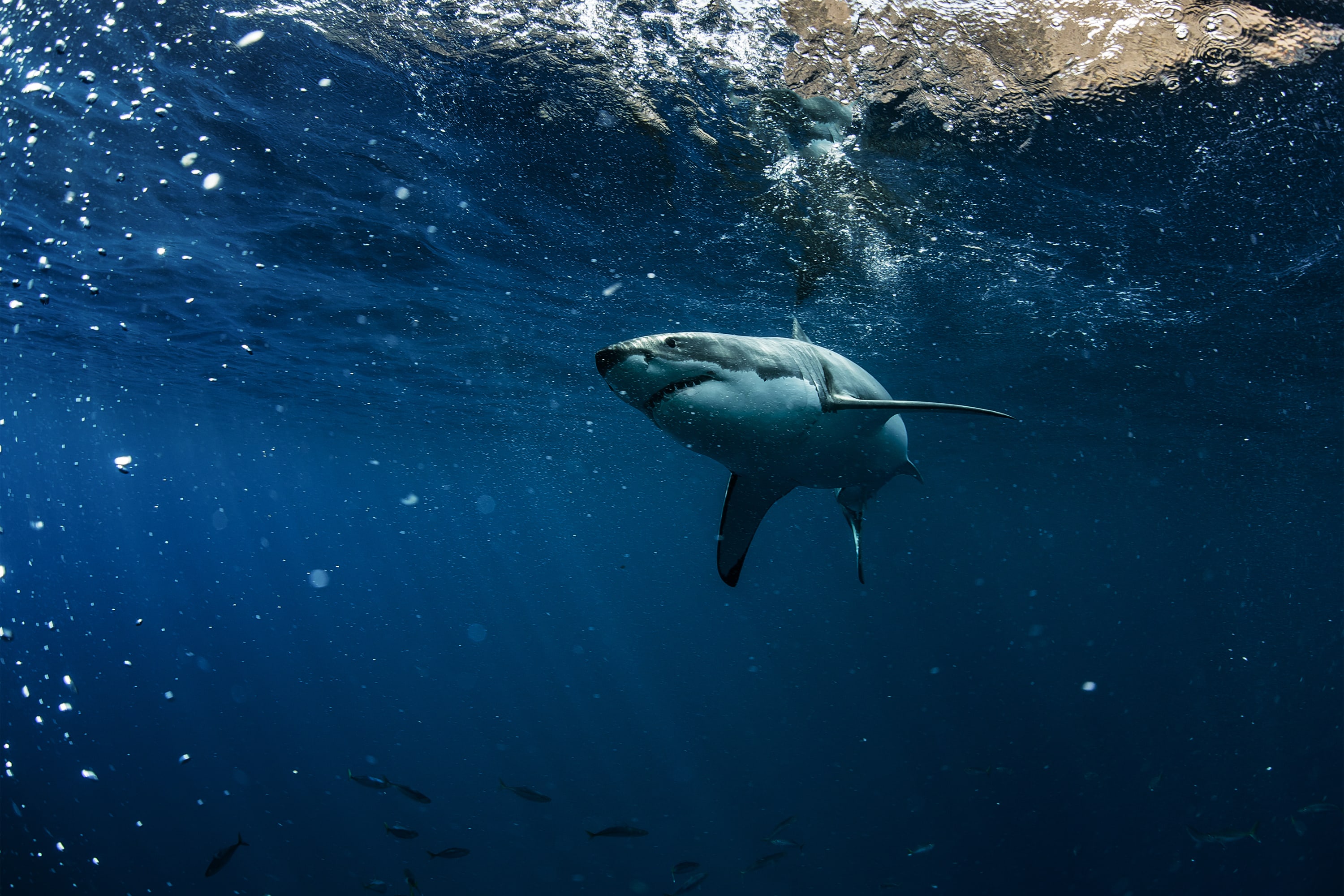 There's certainly plenty to do for the adventurous at heart in Eyre Peninsula, you'd have to do some careful planning to fit in as much as you can depending on your budget. You can find some great surf spots, swim in crystal clear waters as dolphins and sea lions race past you, dine on world-famous seafood (even better, get them fresh and cook it up over a campfire under the stars), scuba dive and spot leafy sea dragons, and join eco tours to spot Southern Right and Humpback whales breaching the water… and much more!
The shark cage diving experience off Port Lincoln comes at a premium but you have to admit that it's a major bucket list contender! Check it out for a once-in-a-lifetime adrenaline rush to swim with these kings of the ocean in their natural habitat. The experience costs just under $500 and is also child-friendly (with parental supervision).
You can also swim with the local 'puppies of the sea' -- sea lions! Watch these beautiful creatures excitedly rush towards you to greet you at Seal Cove on Hopkins Island. While they are wild animals, they are used to people and will swim and race you in the clear surrounding waters. The experience costs just under $200 and is also child-friendly as long as parents are supervising. Some local charter tours will combine the shark cage diving and seal swim experiences at a discount, with further discounts for larger groups and pensioners.
Southaustralia.com has great suggestions on other places in the Eyre Peninsula to go if you want to pad up your itinerary.
Getting there: Port Lincoln is a 50-minute flight or a seven hour drive from Adelaide.
Accommodation: If you're lucky, you can score some great weekend stays via Airbnb for under $200 for two people. You can also be closer to nature and find some fantastic camping areas available.
For the culture connoisseur: Go underground in Coober Pedy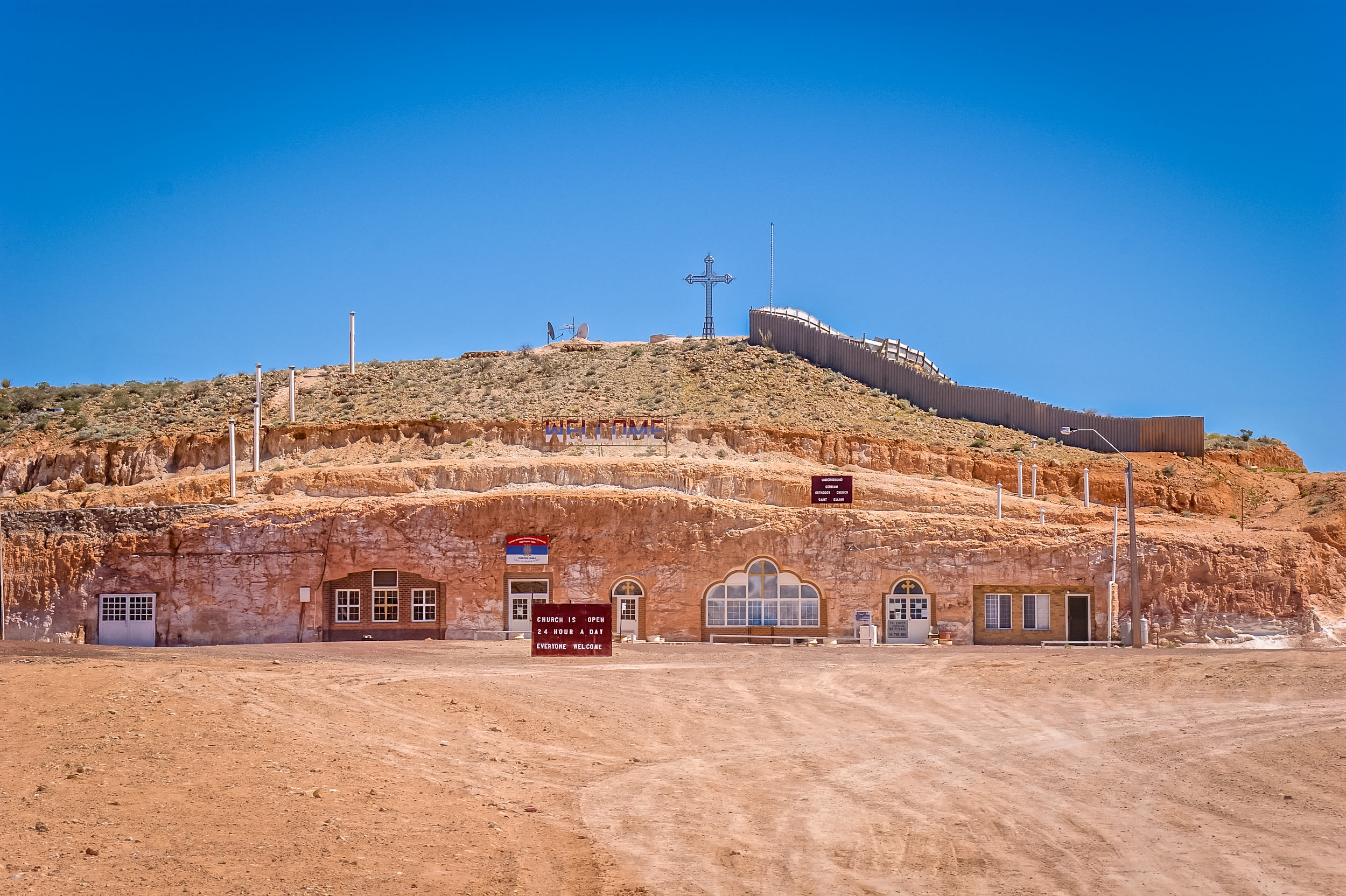 Coober Pedy is one of the most unusual and unique places to visit in Australia. Summer temperatures regularly reach around 47C degrees and the landscape has been likened to the moon -- a barren terrain devoid of trees and vegetation. But dig a little deeper (literally) and you'll find that much like the precious opal that this mining town is known for, more than half of the town's population live underground!
Almost everything is underground for you to visit -- homes, cafes, churches, bookstores, even camping! The locals are extremely friendly and will help show you the best places to see.
There's still plenty to explore above ground, such as the set for Mad Max 3 at Moon Plains, the amazing hills called Breakaways, the historic Dingo Fence, and discover waterholes and hot springs off the Oodnadatta Track.
Getting there: Located on the Stuart Highway, Coober Pedy is an almost 9-hour drive from Adelaide, or just over 7 hours from Alice Springs. You can also take the Ghan Rail service or the Greyhound-Pioneer bus service.
Accommodation: There is no shortage of accommodation that caters to all budgets. Ranging from underground camping sites, backpacker lodgings, to homestays and hotels, you're looking at anywhere between $12 - $180 a night for two people.
New South Wales
For the nature adventurer: Explore the labyrinth of caves at Wombeyan Karst Conservation Reserve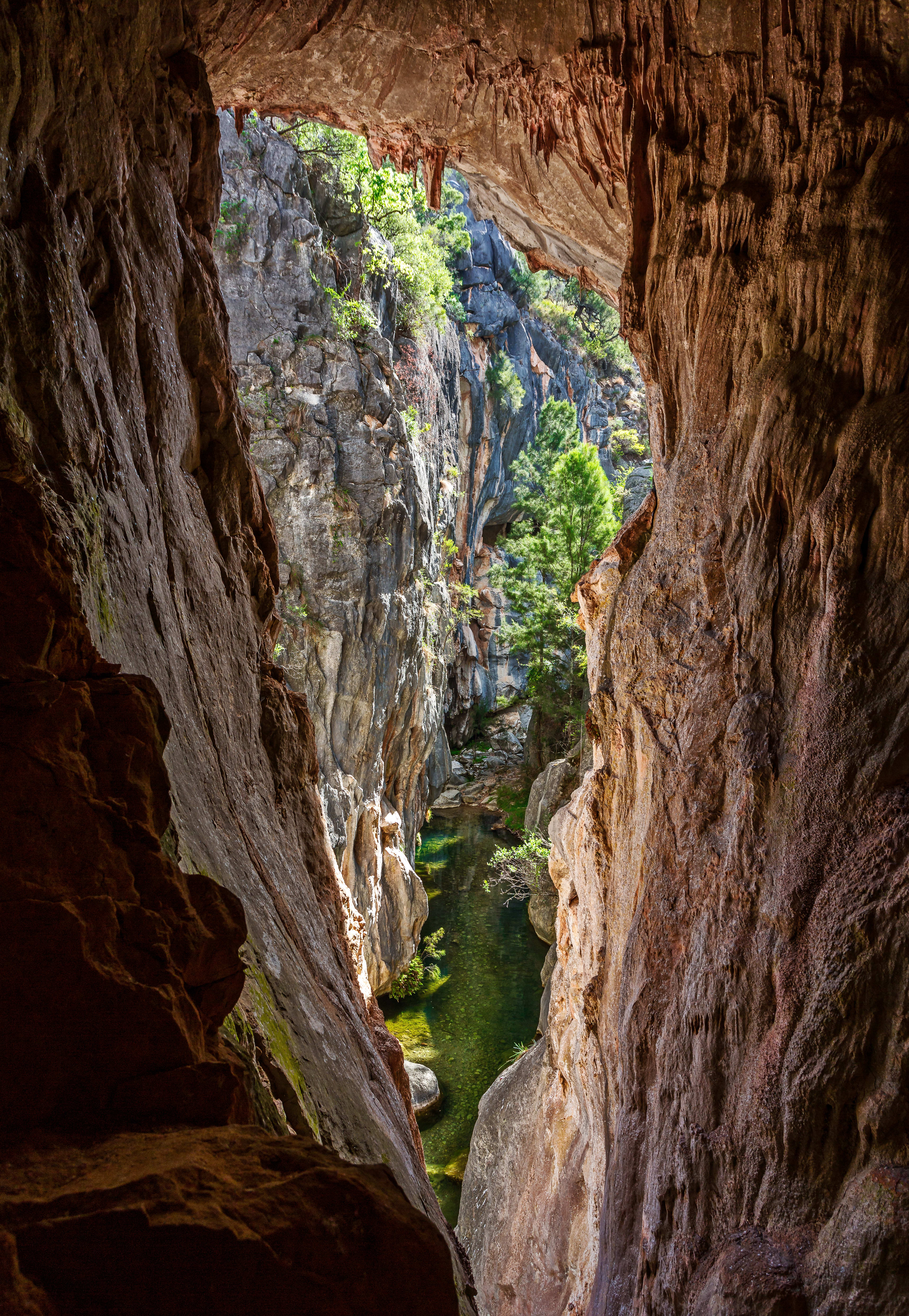 The limestone caves of Wombeyan Karst Conservation Reserve are between 400 and 430 million years old. 'Wombeyan' is an Aboriginal word meaning "grassy valley between mountains" and it's just an awe-inspiring, mystical place to experience. The caves are a combination of vast caverns, streams and underground passages. The reserve is also a conservation area for several species of endangered wallabies, birds, possum, and wombats.
Follow guided tours in the Wollondilly, Junction, Kooringa, and Mulwaree caves, but if you're feeling a bit more adventurous, the Figtree Cave is regarded as the state's premier self-guided cave experience. The Wombeyan Caves actually consist of nine limestone caves, but for preservation reasons a few of the caves are closed to the public. Each tour averages around $20 per adult, with discounts for pensioners and families.
Getting there: The reserve is a 4-hour drive from Sydney, 2.5 hours from Canberra, and almost 3 hours from Wollongong.
Accommodation: You can bring your caravan, pitch a tent or book a cabin. Prices range between $30 - $300 for 2 nights for 2 people. It's also cheaper if you visit during off-peak season. You may even get a few curious kangaroos dropping by to visit your campsite!
For the culture connoisseur: Learn to meditate your stress away at Nan Tien Temple, Wollongong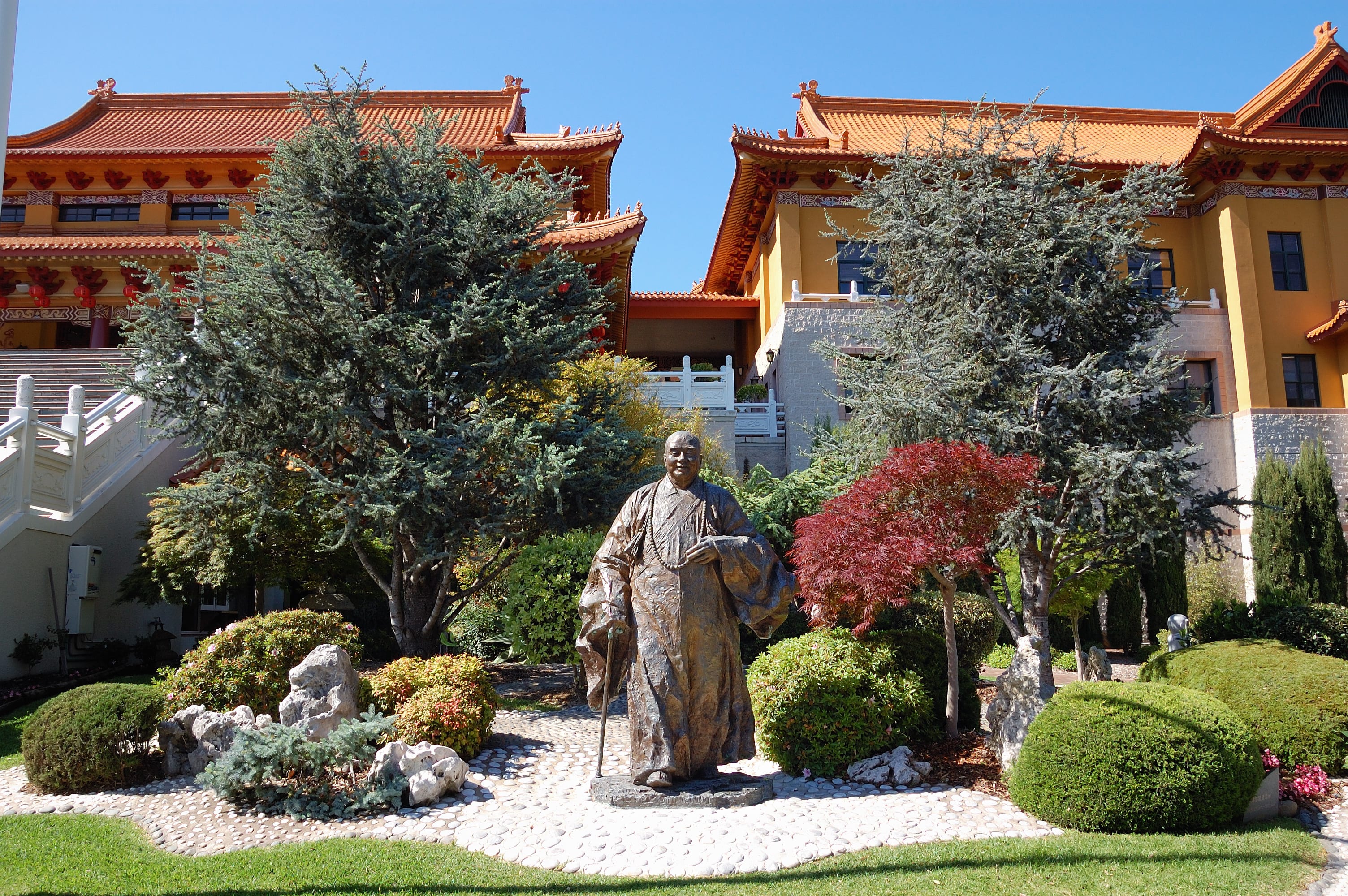 Ready for a digital detox? Put the phone and laptop away and slip into a calming weekend meditation retreat at Nan Tien Temple. The hustle and bustle of everyday life can be stressful, and can leave you in a constant frazzled state. A meditative retreat like this can help you refocus your mind and bring more awareness to your daily actions and interactions with others. Meditation can also help you manage the symptoms of many health conditions, such as:
Anxiety
Depression
Heart disease
High blood pressure
Pain
Sleep problems
This retreat includes instruction in sitting and walking meditation, vegetarian food, Tea Ceremony, Tai Chi, guided tour and Dharma Talks by resident Venerables.
Getting there: Nan Tien Temple is a 2-hour drive from Sydney. It's also accessible via train, bus and taxi.
Accommodation: The costs for a two-day retreat varies between $170 - $230 per person as accommodation is included, depending on the type of lodgings you prefer.
Victoria
For the nature adventurer: Watch the penguin parade on Phillip Island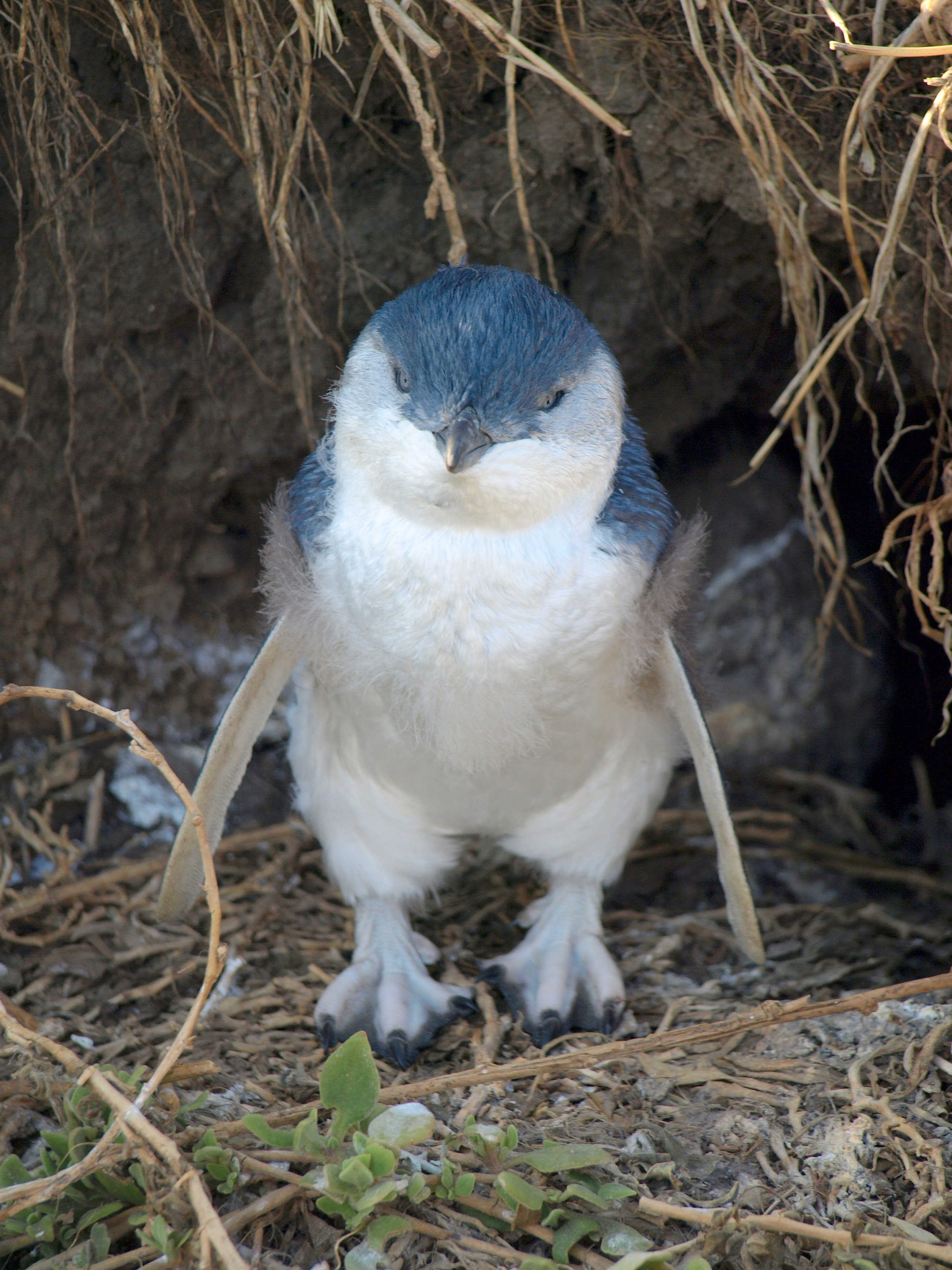 Experience the magic of watching little penguins emerge from the waves at sunset, then waddle across Summerland Beach toward their burrows in the dunes. Different viewing platforms including boardwalks and underground windows gets you close to the action.
Tickets start from about $25 per adult with discounts for pensioners, families and package bundles.
Did you know? Over 4,000 of the 32,000 little penguins living in the waters around Phillip Island have their burrows around Summerland Beach.
Other attractions on the island include a virtual journey to the world's most extreme continent, the Antarctic Journey, an exciting EcoBoat tour, the Koala Conservation Centre, and Churchill Island Heritage Farm.
Getting there: Phillip Island is a 90-minute drive from Melbourne, with a further 20 minutes from the bridge to get to the Penguin Parade. There's also free car parking on site.
Accommodation: There are various accommodation options on Phillip Island to suit any budget from shared backpacker-style accommodation to luxury hotels; you're looking at anywhere between $50 - $150 per night for two adults.
For the culture connoisseur: Experience the Gold Rush era in Sovereign Hill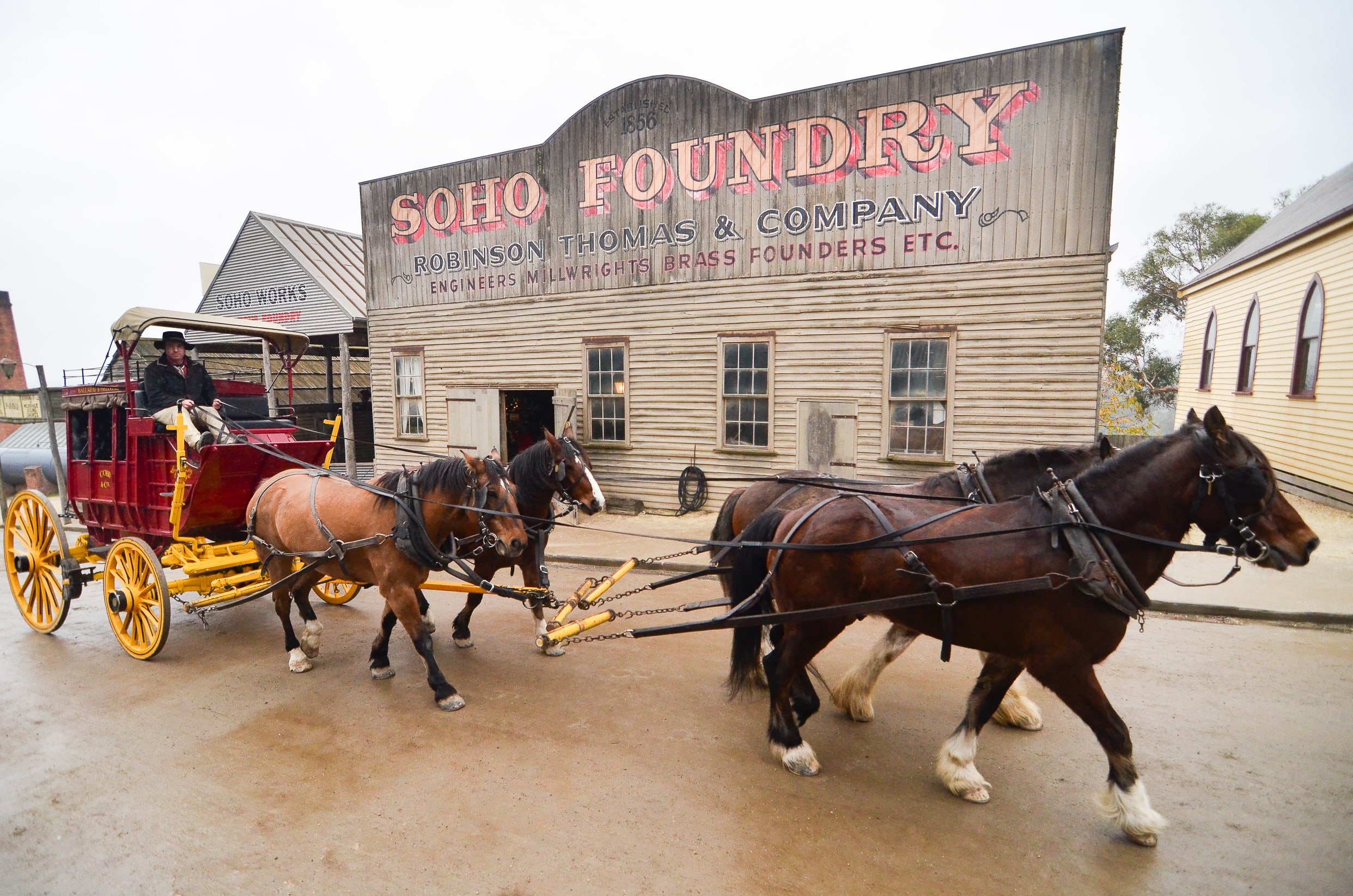 Sovereign Hill is an open-air museum where all the action and excitement of life as it was in 1850s Ballarat during the greatest alluvial gold rush come to life.
Working exhibits are brought to life by costumed characters and over 40 horses. It's set on an original mining site over a span of 25 acres, depicting a goldfields town with shops, hotels, a theatre, schools, factories, gold diggings and underground mines to explore.
Sovereign Hill entry fees start from about $55 per adult (includes entry into the Gold Museum as well) with discounts for concession and families. The best part is that for the price of a single day's entry, you can now enjoy a second day at Sovereign Hill!
Getting there: Sovereign Hill is a 90-minute drive from Melbourne with plenty of free parking on-site. As part of the V/Line train initiative, the 'Goldrush Special' courtesy return service coach meets the train at Ballarat station and brings visitors directly to Sovereign Hill. The coach returns to Sovereign Hill after 4.5 hours to take visitors back to the railway station for their journey home. Those who take up this special will also receive a 10% discount off the entrance price.
Accommodation: If you choose to immerse yourself in the gold rush era for the weekend, Sovereign Hill's very own hotel starts at around $150 for two adults per night, which includes breakfast.
Queensland
For the nature adventurer: Watch nesting marine turtles at Mon Repos Conservation Park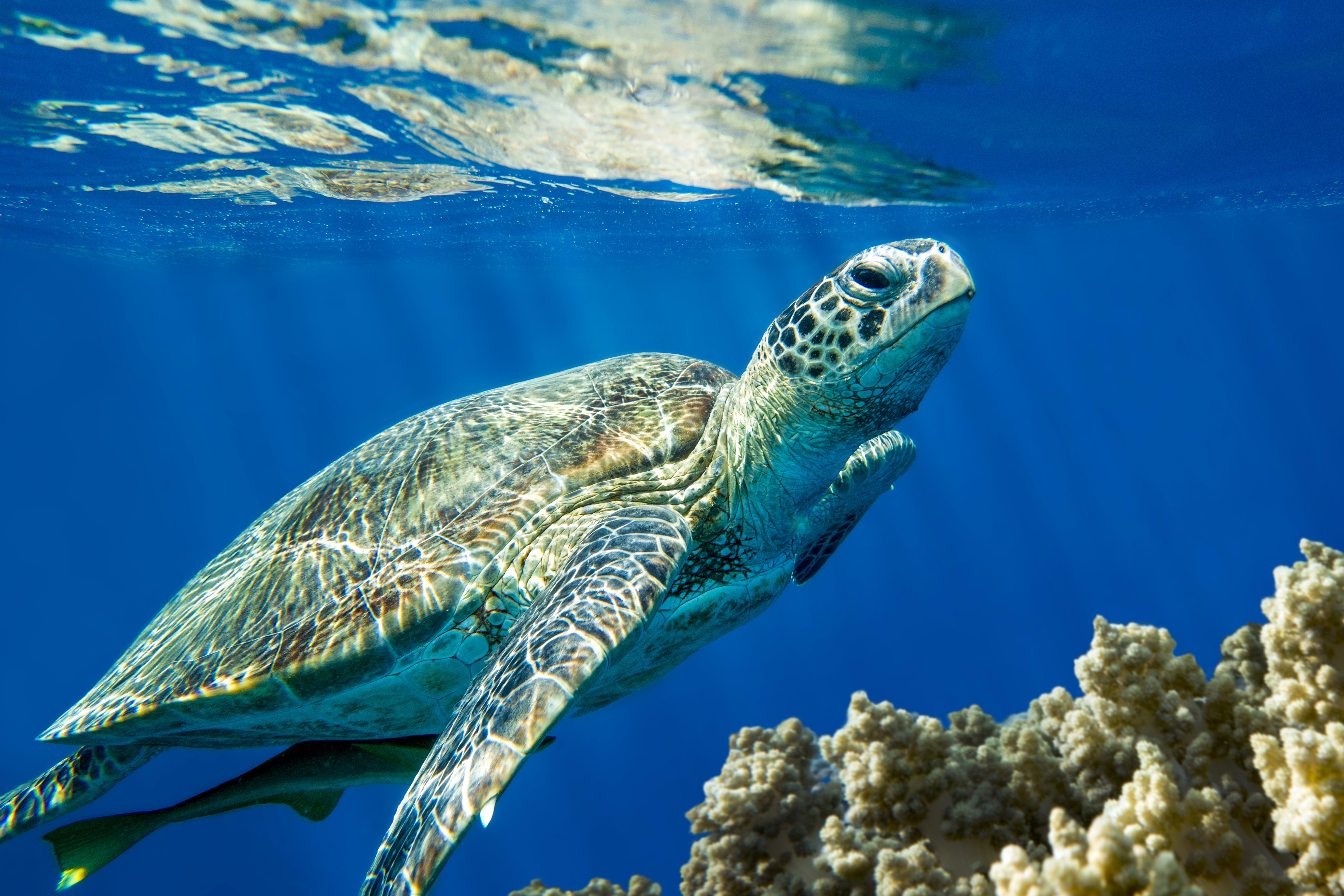 Located 15 kilometres north of Bundaberg, the largest concentration of nesting endangered marine turtles on the eastern Australian mainland occurs at Mon Repos Conservation Park.
The turtles will come to shore between November-January to nest, typically laying about 130 eggs per clutch. They will return every two weeks to nest and lay about four clutches per season. Adorable tiny baby sea turtles about 5-7 cm in length will hatch between January-March.
Did you know? Sea turtles have an estimated lifespan of 60 – 80 years, though there are a number on record exceeding 100 years!
Visiting the Mon Repos Turtle Centre is free, however to witness nesting or hatching turtles on shore, expert park rangers will provide a guided tour at around $13 per adult, with discounts for concession and families.
Getting there: The Mon Repos Conservation Park is only a short 16-minute drive from Bundaberg Central.
Accommodation: There's plenty of great accommodation options around the area. You'll typically be paying around $200 for the weekend for two adults in an Airbnb.
For the culture connoisseur: Explore the open-air museum Historic Village Herberton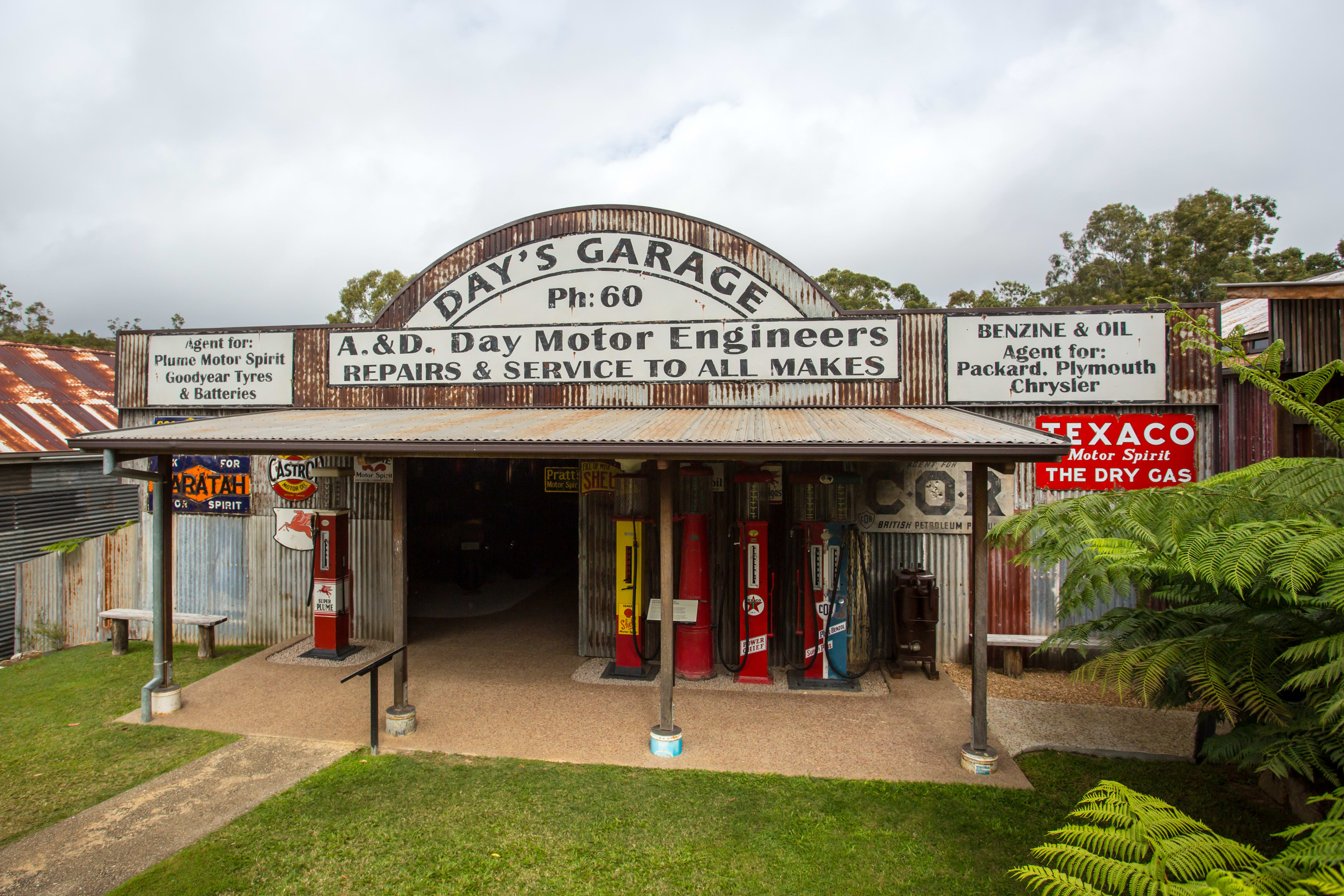 Step back in time with a weekend stopover at the Historic Village Herberton. This outdoor pioneer museum is testament to an era that is long gone, but not forgotten. The village is open year-round, displaying a collection of expertly preserved pieces of historical exhibits from across Australia, including many priceless antiques and over 60 original buildings belonging to the ancestors of the locals in the township of Herberton.
Visitors can feel like being in a real township complete with chemist, bottle collection, school, bank, grocer's store, frock salon, toy shop, mechanic, jail and more. Working exhibits are brought to life during school holidays and on some weekends. The Bakerville Tearooms is a great place for lunch, but also doubles as a gift shop to satisfy your souvenir needs including toys and arts & crafts.
Entry fees are just under $30 for adults with discounts for concession and families. Children between 4-14 years old are free and the place is also pet-friendly as long as dogs are on leads.
Getting there: The Historic Village Herberton is a:
90-minute drive from Cairns
15 minutes drive from Atherton
1hr 45mins from Port Douglas
4 hours from Townsville
… with plenty of free parking on-site, including space for RVs and caravans.
Accommodation: There's plenty of options in the nearby area of Atherton averaging around $130 for the weekend for two adults.
Western Australia
For the nature adventurer: Discover living fossils in Shark Bay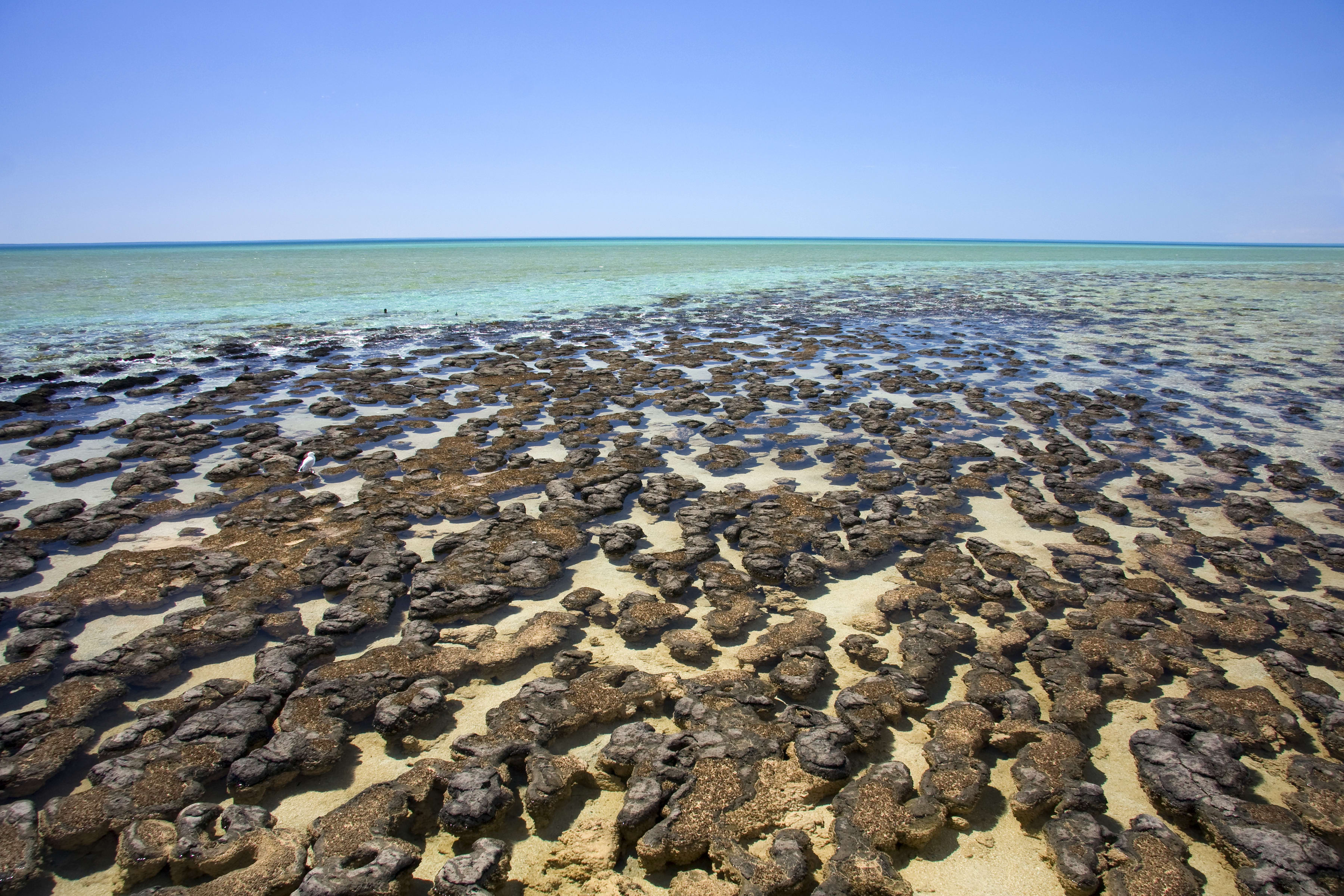 Hamelin Pool in Shark Bay is home to the most diverse, abundant and remarkable examples of living marine fossils called 'stromatolites', in the world. The fossils are living representatives to life on Earth over 3500 million years ago. The protected marine reserve covers 1,270 square kilometres, located within Shark Bay which is a UNESCO World Heritage-listed site -- a must-see!
Access to the area is free! There are also a lot of other things to see and do in Shark Bay, such as visiting Shell Beach, a beach is made up of millions of tiny shells up to 10 metres deep and stretching for over 70 kilometres! Visit the cliffs of Eagle Bluff and spot marine life such as dugongs, turtles, dolphins, manta rays, and humpback whales. There will be entry fees into some parks and reserves, and also attractions such as the Monkey Mia Dolphin experience.

Getting there: The Hamelin Pool stromatolites are roughly 30-minutes' drive from Denham. You can also get to Denham in a day's drive or a two-hour flight from Perth.
Accommodation: The seaside town of Denham is a great place to stay, with accommodation options from resorts and hotels, to campsites and tourist parks. Alternatively, stay close to nature and camp in one of the amazing national parks in the area for a nominal entry & camping fee.
For the culture connoisseur: Explore convict history 20-metres underground from Fremantle Prison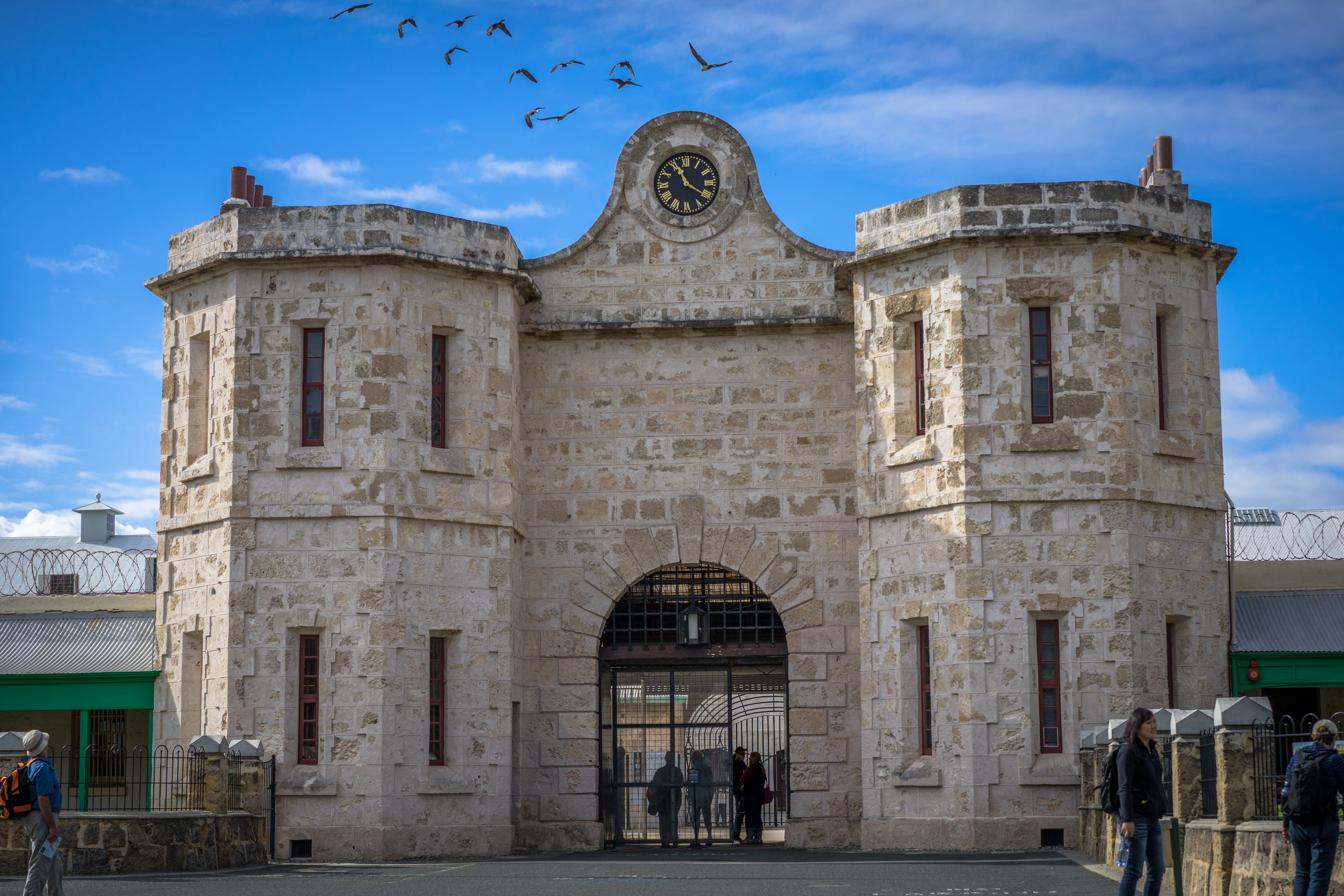 Fremantle Prison has changed very little over its history, and is another World Heritage-listed site, built by convicts in the 1850s.
Descend through the ladder system and descend approximately 20 metres below the Prison to explore a labyrinth of tunnels built by the prisoners back in the day in the Tunnels Tour. You'll be supplied with a hard hat and overalls as you discover original blast holes, bores, oil lamp recesses and artefacts left behind from the hard labour done by prisoners.
Expert guides lead the trek on foot through the dry sections of the tunnels, before visitors board replica convict punts (long, narrow flat-bottomed boats) to explore the submerged passageways accessible only by boat.
The tour (among other tours available in the prison) costs under $70 for adults, with discounts for families, concession, and groups of 10.
While you're in the area, enjoy everything the port city of Fremantle has to offer! Visit the Fremantle Markets, the Arts Centre, the Western Australian Maritime Museum, and enjoy the vibes of Cappuccino Strip which is lined with outdoor cafes, breweries and restaurants, among so much more!
Getting there: Fremantle is roughly a half hour drive from the Perth city centre. Perth's public transport system, Transperth, is also a convenient and cheap way to get around and reach Fremantle via bus or train.
Accommodation: Averaging around $100 a night for two people, there's no shortage of accommodation in Fremantle, but check out surrounding 'less popular' suburbs for a better deal!

Would you like to see how a budget can help you save for a holiday? Please give us a call on 1300 300 922 to speak to a caring money management expert who will put together a customised budget for you. Remember, we're always here to help!
We're here to help
Our clients say that we are 'life changing.' This could be your story too.
Let's Talk