Mybudget
How to add a pet to your budget
By MyBudget Editor
Feb 20 2019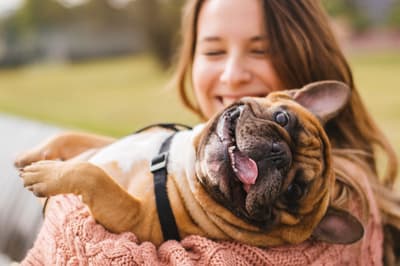 How to add a pet to your budget
Don't have a pet but thinking of getting one? As part of Love Your Pet Day today, we check out some of the financial and budgeting considerations of adopting a new little furry friend.
Choose a mixed-breed from a pet shelter or rescue group. You'll be saving an animal from possible euthanasia, they are much cheaper than purebred dogs from breeders, and most shelters would vaccinate, microchip and/or desex them before adoption which saves you all the associated vet fees.
Did you know? According to the RSPCA, black cats are the least likely to be adopted solely because of their colour. Usually, black cats would also have a cheaper adoption fee to try and overcome this.
Join and like your local pet shelter and animal rescue social media pages to get relevant updates from them. They usually announce special 'adoption days' where they discount the adoption fee and associated vet fees.
Do some research to see what type of pet is right for you, your lifestyle and how much you're willing to commit financially. An energetic pet husky is more suitable for someone who likes to be active outdoors, while an aquarium of colourful fish may be more budget-friendly than an exotic snake that needs a special enclosure with heating requirements all year round.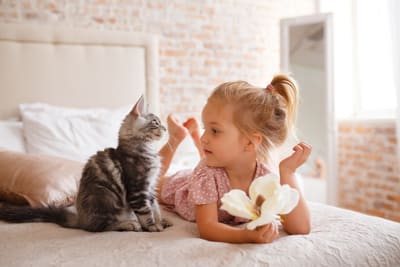 Maybe you're looking for a pet that's suitable for the whole family? Research shows that those who have pets including children or adolescents have been shown to have higher self-esteem. Teenagers who own pets have a more positive outlook on life and report less loneliness, restlessness, despair and boredom.
Pet insurance may save you a lot of money if an unexpected emergency comes up. We explore if it's worth it in this article.
Keep your pet's vaccinations and yearly checks up to date. Prevention is key here! We'd like our pets to stay healthy and happy for as long as possible, which is great, but also good for your finances by preventing illnesses or disease that could lead to expensive hospital visits and medication.
On par with prevention, other things that will help your pet's general health is to:

Brush your dog's teeth. Dogs with bad teeth need root canals too and they are just as expensive as human dental work!
Get them desexed. Not only will you be spared the financial responsibility of caring for an unexpected litter, you'll be preventing behavioural issues such as aggression and urges to escape to find a mate, and also just be generally healthier. Desexed animals are generally less likely to suffer from disease and certain illnesses, such as mammary cancer and uterine infections in females and prostate problems in males.
Make sure they have adequate exercise. Just like humans, animals also need the mental & physical stimulation of exercise to stay healthy and happy. If you can't take them for a walk for any reason, make sure there's plenty of room for them to roam, play with them, or find a friend or family member to take them to a nearby park to chase a ball.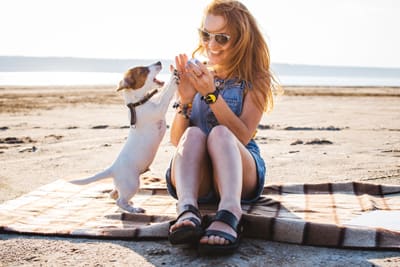 What do you think of these money-saving ideas? If you have a budget prepared, adhere to buying essential items only, and have an emergency fund for your pet that you can put some money to fortnightly, you're doing great already! You'll enjoy the love and companionship of your furbaby for many years to come.
If you haven't budgeted for your pet and would like to know how, please give us a call on 1300 300 922 to speak to a caring money management expert who will put together a customised budget for you. Remember, we're always here to help!
This article is the third in a 3-part blog series on being budget-smart with pets to celebrate Love Your Pet Day (20th February). Make sure you check out the rest of the series:
Part 1: 10 cheap & easy DIY toys for cats and dogs
Part 2: How to feed, train and pamper your pet on a tight budget
We're here to help
Our clients say that we are 'life changing.' This could be your story too.
Let's Talk