Mybudget
10 cheap & easy DIY toys for cats and dogs
By MyBudget Editor
Feb 20 2019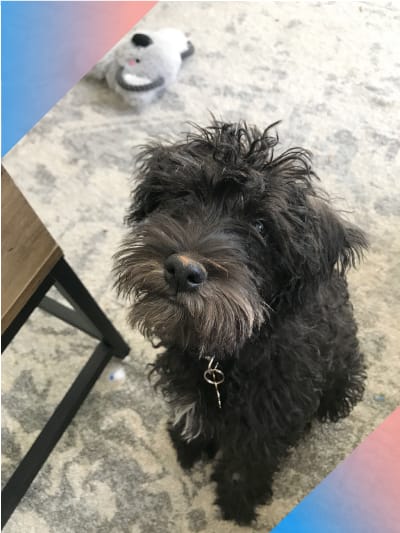 This is Vegemite. Vegemite looks like butter wouldn't melt in his mouth but he is, in fact, a master of shoe destruction. Not just shoes. Socks. Bags. Books. Cushions. Anything except the chew-toys that were specifically bought for him.
If you have a canine—or feline—Vegemite in your life, this article is for you! Today is Love Your Pet Day and, here at MyBudget, we've put together a list of money-saving toy suggestions that are designed to keep Vegemite from eating your budget!
D.I.Y. dog toy ideas:
PVC pipe treat dispenser or, for smaller dogs, a cereal box with treats inside. Similarly, try this Spin The Bottle game.
Empty plastic bottle inside a t-shirt. This noisy toy can keep a curious dog busy for hours. Make sure you replace the plastic bottle frequently if your dog chews on it.
Tennis ball inside a t-shirt braided into a rope. You can make braided rope from old t-shirts, kitchen towels, jeans or socks.
An empty two-litre milk carton. Yep, that's it. There's something about that 'crunchy' sound that makes dogs go bananas (If your dog is a chewer, make sure you confiscate the bottle before they have a chance to swallow any sharp plastic.)
Dried sweet potato chew on a rope. Healthy, tasty and fun!

D.I.Y. cat toy ideas: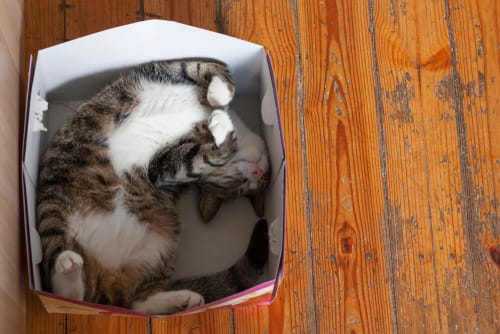 Feather duster chasey or feathers tied on a string. MyBudget customer service star Sally has a cat who goes mental over chasing these!
Cardboard box. Forget those $100 pet sofas! Cats love squeezing into small spaces and boxes are plentiful and very often free.
Whack-a-Mole cereal box. This is a super-fun way for kids to interact with their feline friends.
D.I.Y. cardboard cat palace. Where's the fun in buying a cat palace when you can make one yourself? Turn it into a budget-friendly family activity—and one-of-a-kind creation—by decorating your castle with paint from your local discount store.
Crumpled paper (or something crinkly-sounding) stuffed inside a thin sock. Watch your beloved kitty turn into a fearsome predator attacking this defenceless stuffed sock.
This article is the first in a 3-part blog series on being budget-smart with pets to celebrate Love Your Pet Day (20th February). Make sure you check out the rest of the series:
Part 2: How to feed, train and pamper your pet on a tight budget
Part 3: How to add a pet to your budget
We're here to help
Our clients say that we are 'life changing.' This could be your story too.
Let's Talk