Mybudget
Part 2 Healthy Cheap Eats: Spinach & Sweet Potato Balls
By MyBudget Editor
Feb 15 2019
MyBudget $10 for 2 Cheap Eats: Healthy Spinach & Sweet Potato Balls Recipe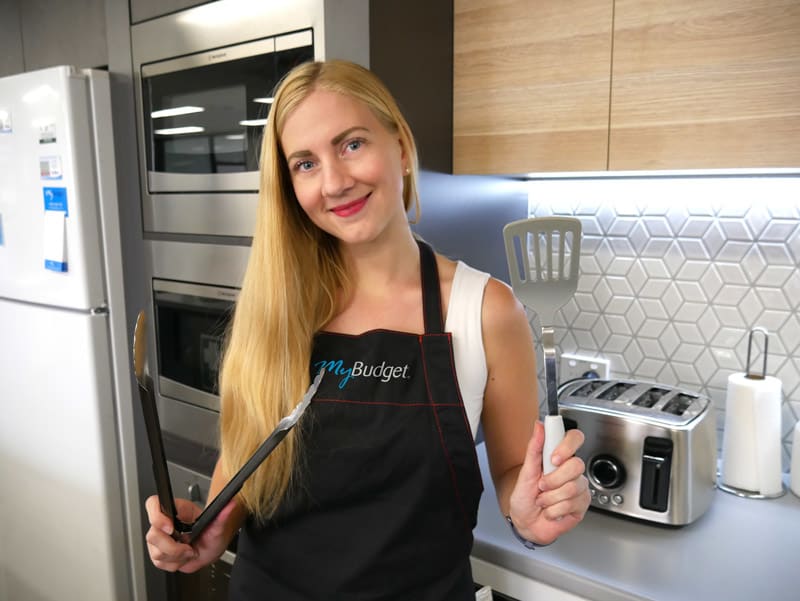 Sweet potatoes contain a favourably high amount of beta carotene which (very simply put) are fantastic disease-fighting antioxidants for the body. Combined with nutritious spinach, these scrumptious snackables will be your new go-to mid-afternoon nibble. We love this recipe because it's budget-friendly and super easy to make without skimping on tastiness!
Note: This recipe was originally meant for the spinach & sweet potato balls to be deep fried, but we're going to go the healthy route and bake instead!
Ingredients:
Sweet potatoes (2x medium-size)
Full cream coconut milk (2x tbsp)
Baby spinach leaves (finely chopped, 1x loosely packed cup)
1x egg
Breadcrumbs (you can use almond meal as a healthier alternative)
Ground cumin, salt, garlic (add to taste)
Optional: Olive oil spray
Recipe guide:
Boil sweet potatoes until soft, and then mash until smooth.
Add all other ingredients and mix well into a smooth consistency.
Shape into small round balls, dip them in 1x beaten egg and roll into a bowl of bread crumbs
Refrigerate to cool for about 30 minutes.
Once cooled, place the balls onto a tray lined with baking paper with at least 1-2 cm space between them. Spray them lightly and evenly with an olive oil spray (optional, but will have a nicer golden brown colour after baking).
Place in a pre-heated oven on medium to high heat, turn them over gently after 10 minutes until they have an even golden brown colour.
Let it cool a little before eating. Enjoy!

We're here to help
Our clients say that we are 'life changing.' This could be your story too.
Let's Talk