By Tammy Barton
Jan 27 2010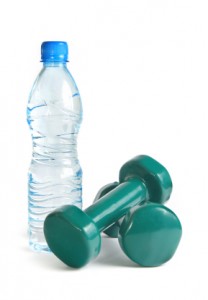 A sure-fire tip for better budgeting is to separate your essential expenses from your optional ones. It's usually obvious which side of the page an expense belongs on, but what about a gym membership? Good health is one of the essential keys to living well, so is hitting the gym a luxury or something you can't live without?
I can't answer that question for you, but I've teamed up with my good friend, Emma Galbraith, a personal trainer, to bring you some money saving fitness ideas.
The numbers are conservative and approximate. Precise figures will differ according to your age, weight, gender and other factors. It goes without saying: Consult your doctor before attempting exercise and stop immediately should you experience pain or discomfort! (Sorry about the 'legalese').
Stretch your legs… Walking is free, and 45 minutes of brisk walking will burn around 120 calories, not to mention the good things it does for your heart. Walk on soft sand at the beach for an even tougher workout. Emma suggests using park benches and stairs for exercises like step-ups and tricep dips.
Get a green thumb… Thirty minutes spent pushing a walk-behind power lawnmower will burn 130 calories. A further half-hour of weeding, followed by half an hour of pruning and trimming, will burn another 170 calories.
Resistance is useful… Resistance training using your own body weight can be done at home. You don't need to be at the gym to do lunges, push-ups and sit-ups. I have a friend who does tricep and bicep curls in her kitchen using cans and milk cartons!
We're here to help
Our clients say that we are 'life changing.' This could be your story too.
Let's Talk